WIRELESS USB: ACCESS USB OVER WI-FI
USB Network Gate is aimed to provide you with the most efficient results in accessing remote USB devices over network. USB Network Gate is constantly improved to meet modern requirements.

Our wireless USB software solution doesn't care about distance limits and you can work with USB devices connected to other computers even far away. Wherever your Wi-Fi network spreads, your ability to access remote USB devices spreads too.
Steps
Install USB Network Gate
on all computers you are going to share on and access USB devices from. Those will be the server, where the shared devices will be physically present, and clients, from which you are going to access shared devices.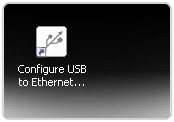 Connect USB device to server computer and
share this device
with the help of USB Network Gate.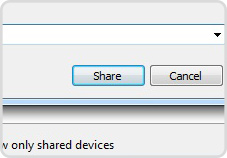 Connect to the shared device
rom a client computer over Wi-Fi. After you successfully shared device on server it will be shown in Device Manager of remote client machine and will be treated as a physically connected local device.
Tips
In USB Network Gate it is clearly visible which client currently occupies shared device. It is pretty useful when someone on the network forgot to disconnect from device and you need to work with it now.

USB Network Gate allows setting up a connection password for controlled access to USB over Wi-Fi.
Things you'll need
Windows OS, Mac OS or Linux OS computer or Android device connected to a local Wi-Fi network;
Network USB software;
USB device you would like to share.