How to share a USB scanner over a network
Problem:
Every once in a way, it may be necessary to share a USB scanner between 2 computers. Let's say, your team members might need to use a USB scanner that is attached to your desktop PC. How to share a USB scanner over network?
Solution:
With USB over Network application, you won't have to purchase any extra devices or redesign your network configuration. USB Network Gate will set up the link so you'll see the USB scanner in a remote computer's system just like it was connected to it directly!
Contents:
How to share a USB scanner on Windows 10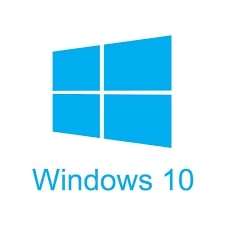 If you need to share a USB scanner on Windows 10 with other machines in your network the USB Network Gate software is a perfect USB redirector for you.
Here is an easy guide on how to share a USB connected scanner on the network:
Start with the installation of USB Network Gate on the PC that has the USB scanner plugged into (Server). Then do the same thing on a machine that needs to have remote access to the scanner (Client).


the Server PC, run the application and click "Share" next to the USB scanner that you need to share over the network.


Now, run the application on the Client machine, find your scanner in the list and click "Connect". After that, your scanner will appear in the Device Manager of the Client PC.
USB Network Gate is is compatible with these Windows OS versions:
Windows XP (32-bit & 64-bit)
Windows 2003 (32-bit & 64-bit)
Windows 2008 (32-bit & 64-bit)
Windows Vista (32-bit & 64-bit)
Windows 7 (32-bit & 64-bit)
Windows 8 (32-bit & 64-bit)
Windows 10 (32-bit & 64-bit)
Windows Server 2012
Windows Server 2016
Windows Server 2019
How to share a USB scanner on Mac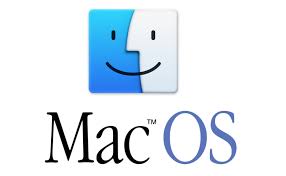 USB Network Gate for Mac helps you to access a USB scanner even when seems like that's not an option. Say, for any cause, your USB scanner can't be moved from one PC to the next, or your machine has no USB ports.
So here is how to share a USB scanner between two computers on Mac
The first thing you'll need to do to share a USB scanner is to run the application on the computer that has it physically plugged into. Then find your scanner on the list.

After clicking the "Share" button next to the device's name, it will be accessible from any PC that has USB Network Gate running.

Run the application on the client PC and click the "Connect" button next to your scanner's name.
USB Network Gate is only compatible with these Mac OS versions:
OS X Mavericks 10.9
OS X Yosemite 10.10
OS X El Capitan 10.11
macOS Sierra 10.12
macOS High Sierra 10.13
macOS Mojave 10.14
Note: at this point, we have three different versions of the application for Windows, Linux and Mac. However, the Server and the Client PCs don't necessarily have to run on the same OS. For example, on a Client machine you can install USB Network Gate on Linux, and on the Server PC – on Windows or the other way around.
Things to consider when you share
a USB scanner
A shared USB scanner can't be used on the machine that it's plugged into directly.
You'll need an external IP address to share USB over TCP/IP and make the devices visible and usable from the remote computers.
To make your USB scanner shareable for the client PC, make sure it's connected to the shared port of your Server machine. Although it's best to share the port after plugging in the device, it's fine to share the port up-front, as long as you know for sure which one's free, and then connect your USB device to this port.
Real-life usage
Personal Background: Jason Gregory is a family man with a wife and three children. He works as a supervisor for a medium Manufacturing company which processes polyurethane.
Industry: personal usage
Q: What made you start searching for this kind of software? Did you face any difficulties?
Jason: I have an Epson Stylus Rx700 multifunction printer which does not offer network support. I have tried so many hardware print servers to connect my printer to the network, but have only succeeded in making the printing side of things work. I needed something to make that printer work as it has to.
Q: For what purposes are you using USB to Ethernet Connector now?
Jason: I am currently using USB Network Gate on my laptop running Windows Vista Ultimate and my Epson Rx700 MFP connected to my server with Windows Server 2003. I also have two other laptops with Windows XP on the network that are sometimes used by my wife and son. All these laptops work as if they have the printer plugged into them.

Q: Was USB Network Gate of any benefit to you?
Jason: USB Network Gate is a pleasure to use. It is rather beneficial to me and my family as we can all use the printer, scanner, and photo functions. Thanks a ton for developing such a useful piece of software.